2019 Ram 1500 Named Edmunds 2019 Best Family Truck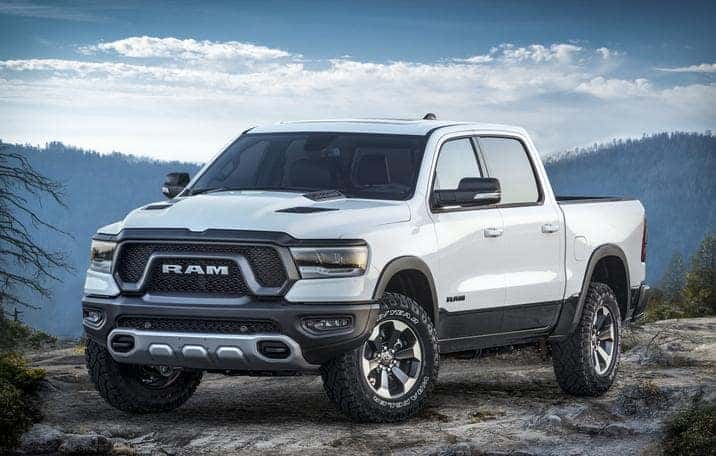 Don't let anyone tell you automakers are not concerned about their vehicles scooping up industry and media awards, because they really are. Not content with being named "Official Winter Truck of New England" by the New England Motor Press Association, the 2019 Ram 1500 has also been named "2019 Best Family Truck" by Edmunds. Ram and parent company FCA must be absolutely delighted with these prestigious awards are heading the way of their groundbreaking new full-size, light-duty pickup truck.
Evolution of the pickup
It wasn't too long ago that Ram trucks, and pickups in general, were largely seen as work vehicles. However, in recent years, they've become more and more comfortable, luxurious, well-equipped, technologically advanced and family friendly. The all-new 2019 Ram 1500 is right up there with the best now, and it's no surprise that more and more families are ditching their sedans and SUVs and opting for the huge versatility a full-size pickup offers.
Alistair Weaver, the editor-in-chief at Edmunds, says of the Ram: "A truck as a family car makes sense when you drive the Ram 1500 – especially if your family is outdoorsy and has lots of toys. With reclining rear seats, class-leading legroom and an exclusive coil-spring rear suspension, the Ram 1500 outclasses many traditional SUVs in comfort and luxury."
About the Edmunds award
While some awards are simply given out on the strength of a few personal experiences and opinions, the 2019 Ram 1500 had to go through a much tougher test to be named 2019 Best Family Truck by a resource as respected as Edmunds.
The team at Edmunds test an incredible 300 vehicles every year using a 115-mile real-world test environment made up of city streets, freeways and challenging winding canyons. All the data is then gathered together, and that's where the Edmunds ratings are arrived at. The ratings themselves are based on more than 30 different scores covering areas such as performance, comfort, interior, technology, utility and value. For a brand-new model in America's most popular segment to come out on top in its class is quite some achievement and one that isn't lost on the team at Ram.
Reid Bigland, the Head of the Ram Brand at FCA says of the new Ram 1500: "The 2019 Ram 1500 is the benchmark for durability, technology, luxury and efficiency. This award from Edmunds, combined with their 2019 Editor's Choice award, supports our efforts and highlights a rapidly growing interest from customers who use our pickups as family vehicles."
The 2019 Ram 1500
Ram has really checked all the boxes with the new 1500. It uses advanced materials and engineering to reduce its weight by 225 pounds compared to the previous model, but it can still tow as much as 12,750 pounds* and haul an equally impressive 2,300-pound payload**. Of course, the really big news with these new Ram trucks is the all-new eTorque mild hybrid system that's now standard with the V-6 engine and available with V-8 variants.
To find out more about the all-new 2019 Ram 1500 and to try one out for yourself on a test drive, don't hesitate to get in touch with us today here at Orchard Chrysler Dodge Jeep Ram, the number one choice Ram dealer here in Washington, MI, and the local area.
*Class based on Light Duty pickups.
**When properly equipped. See dealer for details.