2019 Chrysler Pacifica models and specs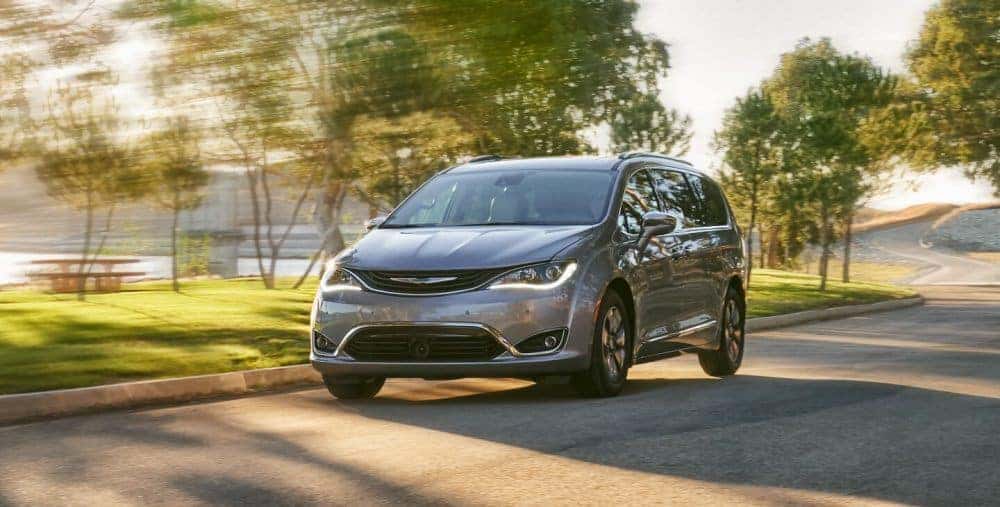 Not too many people get excited about a van, even if a family van is exactly what they need. However, if there's any possibility of getting truly get excited by a minivan, the Chrysler Pacifica is the prime contender. The Pacifica completely redefined the segment when it replaced the old Town & Country a couple of years ago, so let's take a look at the models and specifications in the 2019 Chrysler Pacifica lineup.
Why is the Pacifica special?
There's only so much that designers can do with the styling of a minivan because first and foremost, they must accommodate many passengers and plenty of cargo. The good people at Chrysler have done as much as seems humanly possible to make the Pacifica attractive, and they've certainly achieved that feat.
The Pacifica is more than just a pretty face though. As well as looking good, the Pacifica is incredibly practical, versatile, spacious and well-equipped at every trim level. On top of all that, the Chrysler is also superb to drive. That's right, a minivan with handling and performance that can almost be described as sporty.
Trim levels
Chrysler currently offers the Pacifica in six different trim levels, or nine if you also include the hybrid variants as part of the lineup. The entry-level model in the family is the Pacifica L, and then the range goes to the LX, Touring Plus, Touring L, Touring L Plus, and the range-topping Limited. If you want to include the Hybrid variants, they come in Touring Plus, Touring L and Limited trims.
Powertrains
It's not unusual for vehicles like the Pacifica to offer just one powertrain option across the range, and if you don't want to go for a hybrid, the rest of the 2019 Pacifica lineup does use a single powertrain. It's a good one though, and it's more than up to the job of coping with the Pacifica when fully loaded with passengers and cargo. The powertrain in question is a 3.6-liter V-6 mated to an excellent nine-speed automatic transmission. The engine produces 287 horsepower and 262 lb.-ft. of torque, which is then sent to the front wheels through that nine-speed auto.
Features and equipment
Unlike a lot of base models, the entry-level Pacifica L is going to be more than acceptable for many potential buyers as it comes very well-equipped in its standard form. Standard features include a 7.0-inch touchscreen infotainment system that's Apple CarPlay and Android Auto compatible, a rearview camera, 17-inch wheels, blind-spot monitoring and parking sensors where they matter, which is at the rear. Base models don't come with fold-away second-row seats, which is an issue that could make some buyers look at higher trim levels.
At the other end of the trim level spectrum, Limited models are seriously impressive thanks to standard equipment that includes power sliding side doors and a power liftgate with hands-free control. The Limited also comes standard with a panoramic sunroof, 18-inch alloy wheels, heated and cooled front seats, HD radio, navigation, Blu-ray entertainment with twin 10-inch screens, a powered third-row seat, and even an in-van vacuum with a long hose for keeping the interior clean.
For more details about the 2019 Chrysler Pacifica and to try one out for yourself on a test drive, get in touch with us today here at Orchard Chrysler Dodge Jeep Ram, the premier choice Chrysler dealership in Washington, MI, and the surrounding area.